CO-FOUNDER OF VALONZ HAIRCUTTERS & WELLA ANZ CREATIVE DIRECTOR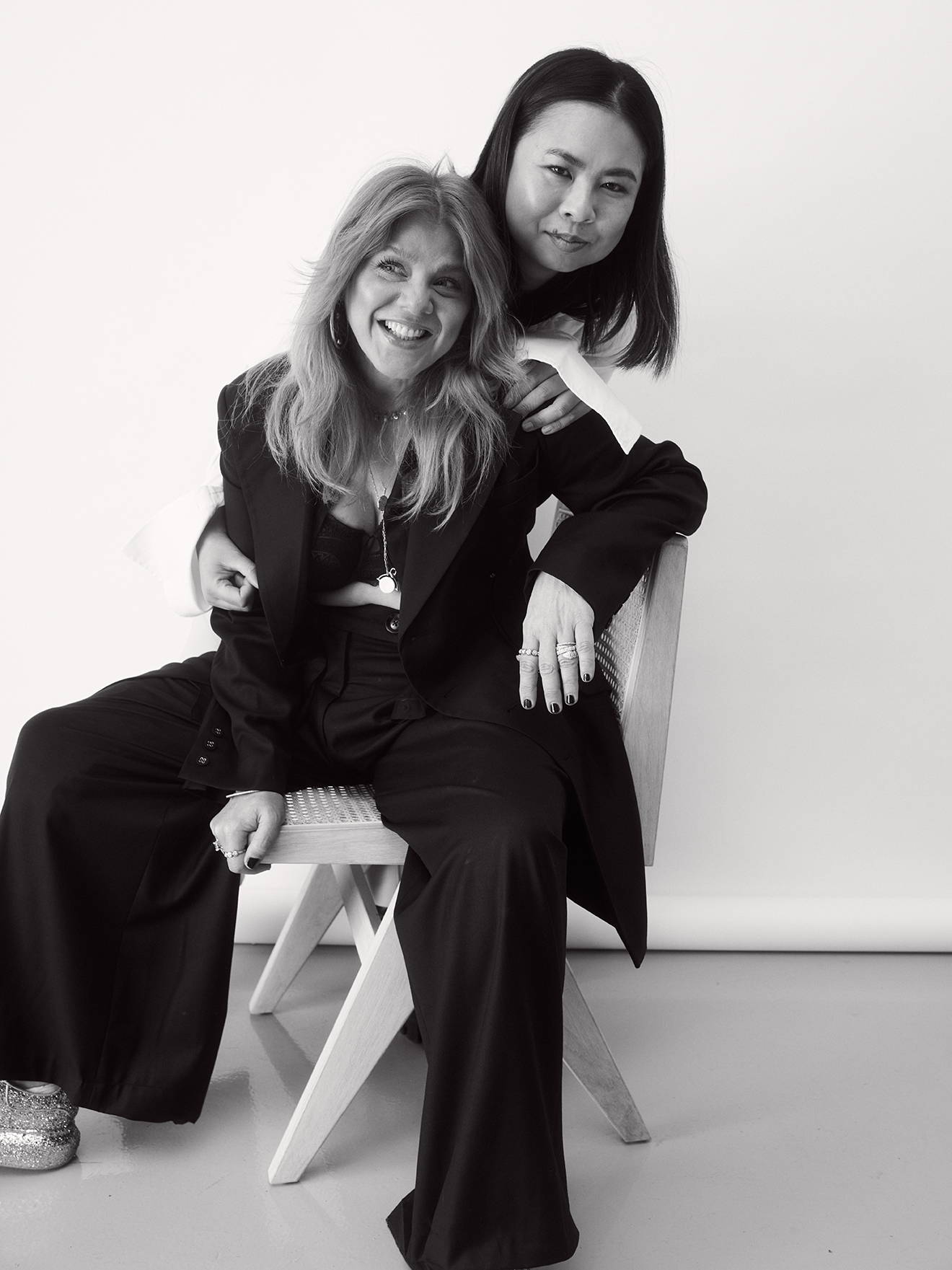 How did you become acquainted with Anna and the label?
We met when I was asked to do Anna show Sydney fashion week and I always saw the name on netapoter and loved art clothes and love the colour selection
But the minute I met her I feel involve with her xx
What were your first impressions of the label?
Love the label the quality is absolutely beautiful and longevity. The comfort is great and the fit is so good
 How would you describe Anna's signature aesthetic, and what elements of the label are you personally drawn to?
The comfort, The shapes are very relevant, The fabrics, Love
Anna partnered with Alighieri Jewellery for her epic, off-site AAFW Show in 2021 at Franca Brasserie. As the Show's Hair Director, you decided to integrate the jewellery into the hair directive – how was this creative concept conceived, and how did it elevate the Show?
The epic Grecian-inspired hair directive was created by Renya Xydis for WELLA, using ALIGHIERI jewellery. The brave, textured quiffs and swept-back sides conveyed feminine edge, and allowed the hypnotic, jewellery-encrusted plaits to take centre stage.
You created the timeless Hair Looks for the Spring Summer '22 Collection campaign. On-set, what elements contribute to the final hair directive? (Talk to the collection, the models, the location, chats with Anna etc.)
I work with Emma the stylist on this and we wanted to used the jewels as much as we could so I decided to add in the hair I love hair hardware but we you have the approval of the team them my head runs wild and I just kept adding and it looked so beautiful and lush and doable
How have the label's campaign shoots evolved during the last 10 years, and are there any consistent elements that you believe define the overarching ANNA QUAN mood across all campaigns?
Its always relaxed and strong there's an elect of strong but sexy if that makes sense
Talk to a memorable in-salon or on-set conversation that you have shared with Anna.
 We talk of how shy she is and I always argue with her as her clothes to me sense power and I love that this is so ying and yang we laugh a lot and I just hug her  
This indepth discussion continues the celebration of ANNA QUAN's milestone 10 year anniversary, along with the release of never before seen content, an unveiling of our logo rebrand, and an updated take on the label's most iconic shirt, the White Anne Shirt.